I have been feeling particularly drawn to the creation of instruments this year. In November I attended a drum-making workshop and completed a frame drum out of deer hide.  The process was meditative and soulful. My drum's voice is just starting to show up; I have named her Forest Song. In December I attended a rattle-making class and created the rattle below out of buffalo hide. The gorgeous walnut colour is the natural colour of the dried hide! I filled this one with little river stones, peridot, and dried juniper berries. The class was taught by an indigenous woman of Cree and Metis descent. She told stories and shared indigenous knowledge; a great gift. One of the teachings of the rattle is that it is the sound of breaking ice in spring, cleansing, healing, and bringing forth anew. I love that and the songs she sang that followed. I have felt compelled to start my own rattle song.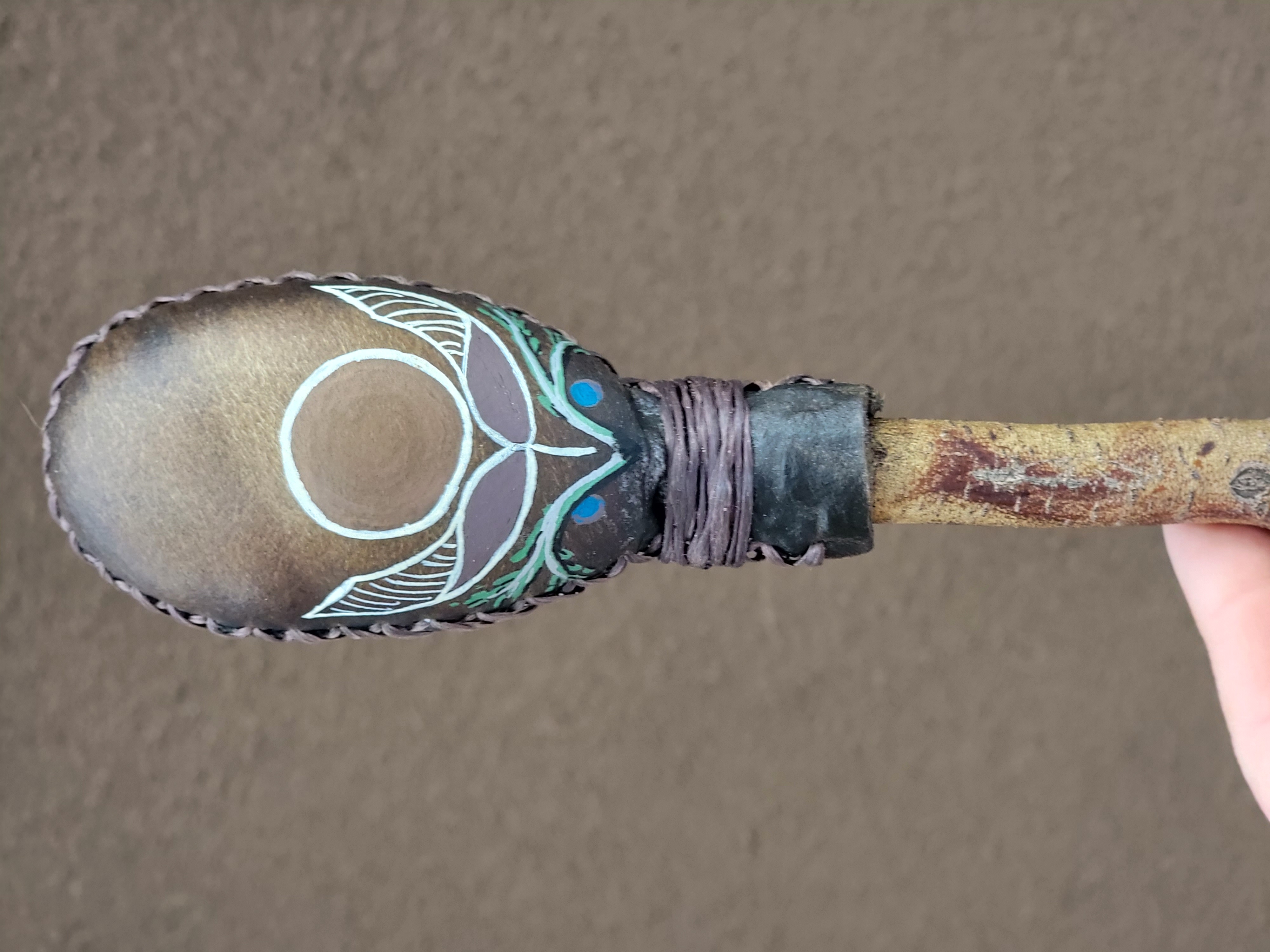 Ice breaks, here the call
Let the river flow flow
Ground shakes, bison swell
Feel the thunder grow
He-ya face the storm
Feel your hidden sorrows
He-ya heal your source
As above, below
Heart quakes, hear the noise 
Drum the pain away, away
Seeds fall, earthly breaks
To bloom another day
He-ya, teardrops flow
Melt the frozen landscape
He-ya heal your source
It's never, never too late
Soon, the ice will break here and all the that seemed impenetrably cold and stuck, will melt into flow again. This is the way. For the rivers and for us.